Consulting services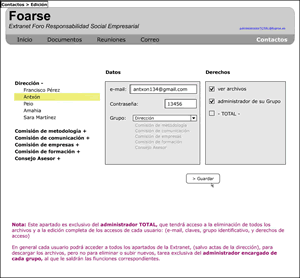 Client: Corporate Social Responsibility Forum of Álava
Description: Structural and interactive outlines for the creation of the extranet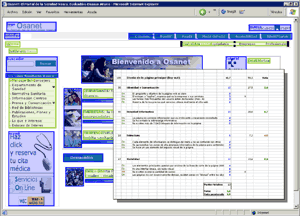 Client: Basque Government
Description: Usability analysis for Osanet's webpage, Basque Government's health site
Expert analysis
Heuristic checklist
Visual Density Analysis (logical and by elements)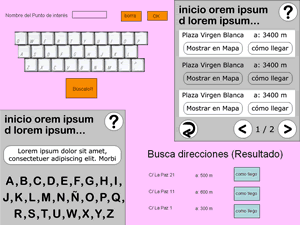 Client: GP Maps Gis Multimedia S.L.
Description: Ergonomics and functional prototyping analysis for the creation of the tourist guide in PDA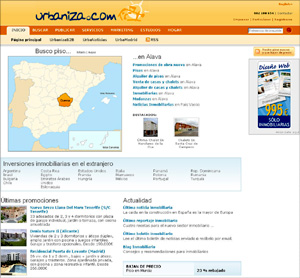 Client: Urbaniza Interactiva S.A.
Description: Redesign of the real estate website Urbaniza.com's main page.


Design inspection
Content Restructuring
Prototypical outlines
Redesign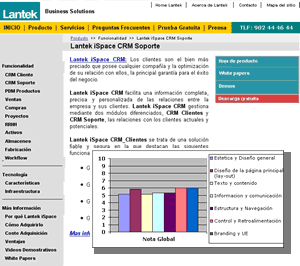 Client: Lantek Automatización, S.L.
Description: E-business strategic consulting
Benchmarking Analysis (competitors)
Design Inspection
Content Reestructuring
Client: Banco Santander
Description: Design and Prototype of the real estate portal main sites of Banco Santander.
Client: Álava's Federation of Trade and Services Businessmen
Description: Analysis and recommendations for the implementation of a management computing program
Heuristic Analysis
Taxonomic adjustmen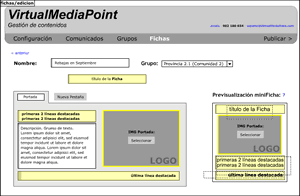 Client: Virtual Media Point, S.L.
Description: Prototypical outlines and interactive plan of the functionalities of the online content management panel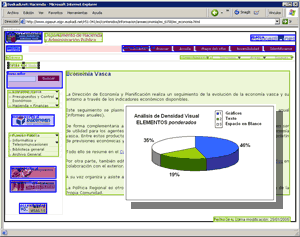 Client: F3 Multimedia.S.L
Description: Usability study for the Basque Government Department of Economy and Planning
Heuristic Analysis
Visual Density Analysis
Heuristic CheckList
Users' Test
Assessment questionaires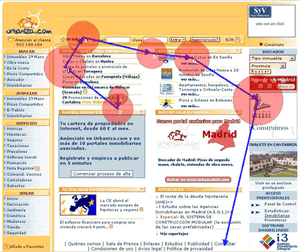 Client: Urbaniza Interactiva S.A.
Description: Usability and Information Architecture Study.
Benchmarking Analysis(competitors)
Design Inspection
Heuristic CheckList
Users' Test
Visual Analysis with eye-tracking (VisioAnalyzer)
Observation, memory and recognition tests