2009-01-20 | Downloads
Essential and really useful mortgage calculator to know your monthly mortgage payment according to your bank's conditions.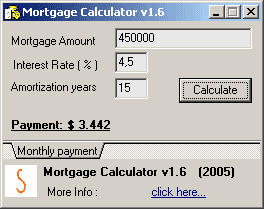 2009-01-20 | Downloads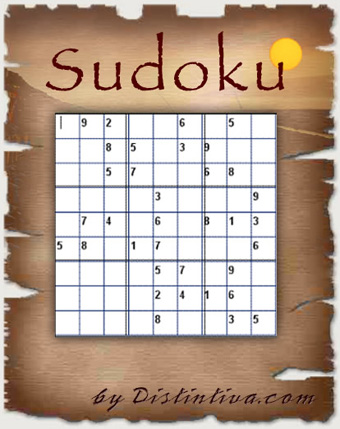 What is Sudoku?
Sudoku is a mathematical number-placement puzzle that became popular in Japan in 1986 and became an international hit in 2005.
The objective is to fill a 9×9 grid (81 cells) divided in 3×3 sub-grids (also called "blocks" or "regions") with digits from 1 to 9 using the numbers provided in some squares. It is not possible to repeat any digit in a line, column or sub-grid.
A sudoku is considered well-planned if it has only one solution. This problem solving requires patience and certain logic skills.